Lantor CondenStop Advanced®
Pioneers of the Highest Quality Condensation Solutions
Looking for a condensation solution that truly absorbs all moisture? In every environment, in any corner of your roof regardless of the angle?
We'd like to present to you the best of the best: Lantor CondenStop Advanced®. Thanks to our unique Microsphere technology (see image on the right), you're guaranteed of no draining and no dripping. Our product is worldwide certified by international research institutions and has proven to absorb 20-60% more moist than our competitors. Discover our market leading quality yourself.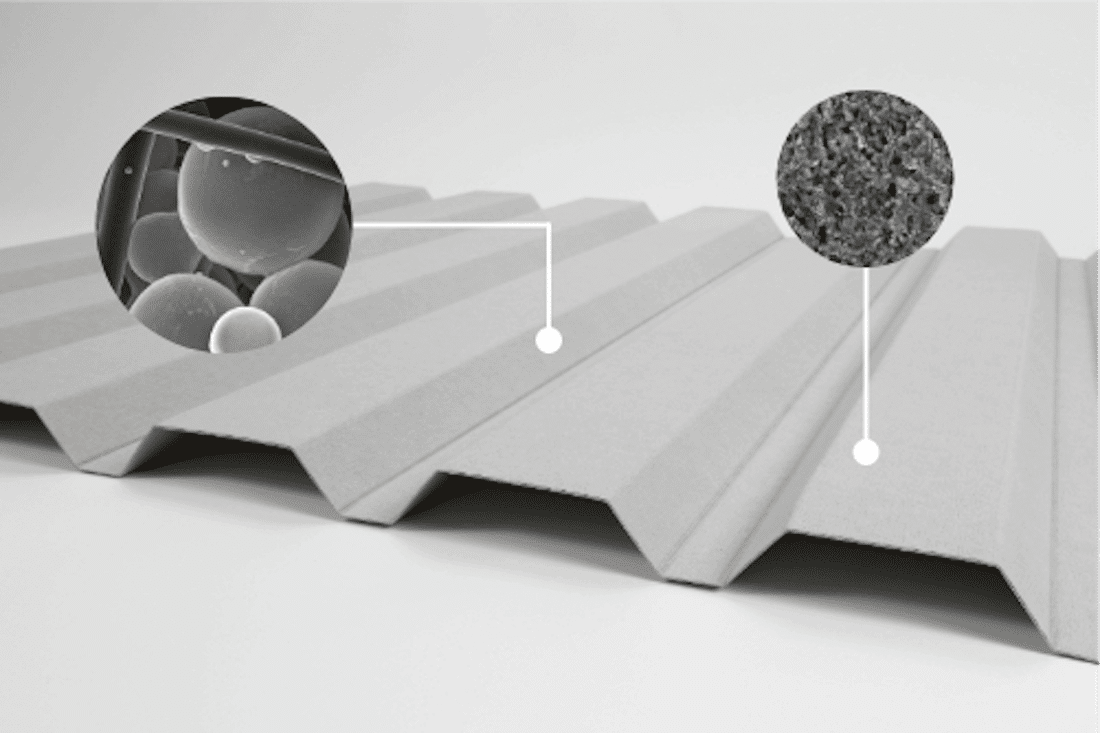 Why Lantor CondenStop Advanced®?
100% drip free
Absorbs 20-60% more moist than competitors
Extends your roofs lifespan up to 5 years by fighting corrosion
100% impervious to mold growth
Fully certified worldwide
Over 20 years' experience with condensation protection
Made in Europe
Longterm solution: at least 20 years product warrantee
Additional benefits for …
Add value to your brand with this unique, high quality product
Easy to implement, with a brand new applicator
Only supplier with real microsphere technology: really drip free
Homogeneous distribution of condensation: really drip free
Easy to reach due to your personal Lantor CondenStop-advisor
Saves installation time up to 30%
Installation possible in all weather conditions
No burn-off needed at roof eave
Prefab anti-condensation solution
Secure installation, reduced risk of injury
Fast to apply, saves time and therefore money
At least 2 degrees cooler during summertime
No more dripping results in happier animals. Happier animals are more productive
Reduce sound up to 2.2 decibel with Lantor CondenStop Advanced Anti-Noise®
Fully certified worldwide
Lantor BV is a ISO 9001 and ISO 14001 certified manufacturer of A-brand materials. Lantor CondenStop Advanced® is well tested by the following institutes to guarantee his added value in different industries.





Want to test Lantor Condenstop Advanced® on your metal roof panels without adapting your machinery?